I love music and hate working in silence, however, I find it really difficult to translate whilst listening to music with lyrics. I get confused and focus on the lyrics instead of the words that I'm supposed to be translating. Having spoken to lots of other translators about this, I've found that many others have the same problem. So, I've put together this list of five of my favourite Spotify playlists of instrumental music to listen to while translating. The playlists span a range of genres including classical, electronic and film scores, so there should be something for all tastes and moods. I hope you enjoy them and they help you focus on your translations!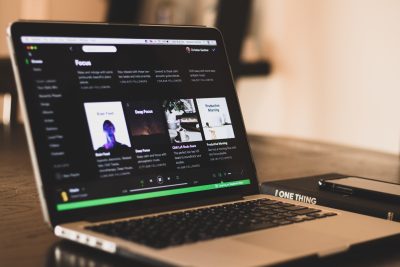 As the title suggests, this playlist is made up of film scores, including Pirates of the Caribbean, Finding Nemo, The Lion King and quite a lot of Harry Potter. Being a big Harry Potter fan, I find myself listening to this one quite frequently!
The title says it all really. It contains a mix of genres, but it's all pretty, peaceful music without lyrics. Great if you're having a stressful day!
This is a playlist of "hypnotic electronic" music created by Spotify. It's not my usual taste in music, but it certainly does the job of making me focus.
A selection of classical music selected specifically to help you focus on work and drown out distractions. It features composers from various different periods, from Mozart to Phillip Glass.
A huge selection of instrumental music. With over 300 hours of music and weekly updates, you definitely won't get bored of listening to the same music on repeat!
I'd love to hear what your favourite playlists to listen to while translating are. Leave me a comment if you have any recommendations.