Taking time off when you're self-employed isn't always straightforward, so here are some tips for taking time off as a freelance translator.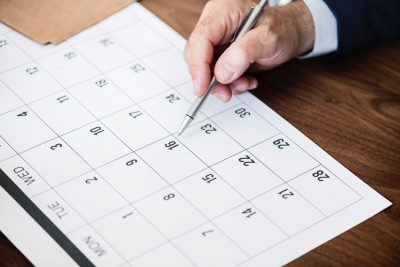 1. Finish and deliver all outstanding projects (or leave long-term projects at a good stopping point)
If possible, deliver everything early in case of any queries from the client or agency.
2. Get all your admin done
It will be much easier now than after your holidays when you probably won't even remember what you needed to do! Speaking of which, leave yourself notes and lists for what you need to do when you come back. It will make the return to work seem so much easier.
3. Warn all clients and agencies
Ideally, you already told them well in advance, but consider sending a reminder. A lot of agencies have availability calendars on their portals, so make sure you set your availability on these so that all project managers in the agency know when you're away.
4. Set automatic out-of-office replies
Make sure you specify the exact dates that you'll be away. It would also be helpful to let people know whether you'll be completely unplugged or you'll be checking emails periodically and answering the phone in an emergency. You could also consider recommending a colleague who is available for work.
5. Try to arrange some projects for when you come back to work
This means that you can get going again quickly and not lose out on any more income.
6. Check if your clients or agencies are closing for bank holidays or other reasons
If they are, take advantage of this and take time off at the same time.
7. Schedule marketing posts
This includes social media posts, blogs and newsletters. There are loads of free social media scheduling tools out there to help you with this.
8. Build extra time into the end of your holidays to catch up on everything
Give yourself up to a day to catch up on emails and get your head back into the game before you start on any projects.
9. If you really want to have time off, turn off your phone and don't check your emails!
Because we all know how tempting it is to just say yes to that one small project, then before you know it, you're working full-time again when you were supposed to be on holiday! However, if you are going to completely unplug, make sure you warn your customers of this.
10. Relax and make the most of it
Happy Holidays!